Palisades Branch Public Library
861 Alma Real Drive, Pacific Palisades, CA 90272
(310) 459-2754 telephone

For COVID-19 information please visit https://www.lapl.org/reopening.
Library Hours:
Mon: 10:00 AM - 8:00 PM
Tues: 12:00 PM - 8:00 PM
Weds: 10:00 AM - 8:00 PM
Thurs: 12:00 PM - 8:00 PM
Fri: 9:30 AM - 5:30 PM
Sat: 9:30 AM - 5:30 PM
Sun: Closed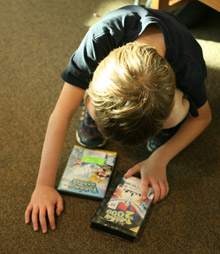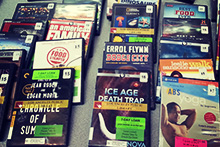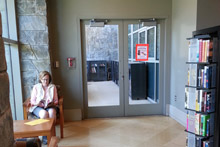 Friends Activities
Book Purchases - We provide funds for the purchase of books and to supplement the Branch's annual book budget.
Audio-Visual Collections - Friends purchase audio/visual materials. Over the years our collection of books on tape, CDs, DVDs and videos has grown considerably, to one of the best in the system.
Speaker programs - We present authors and speakers of interest to the community on a regular basis.

Musical programs - We host occasional music programs such as a program on the patio outside the library's community room.
Book sales - Book sales are held during the year. Members receive early notification of book sale dates.
Book store - The Bookstore is located on the small patio adjacent to the magazine section in the rear right of the library. In addition to selling gently used hardbacks and paperbacks in fiction, nonfiction and children's categories, the store features a modest inventory of DVD's, music and books on CD and 'Special' books.
Creative writing for youth - Each year the Friends host creative writing contests for youth from first through twelfth grade. Entries are judged by Friends members and prizes are awarded at a ceremony at the library. Click on Library Programs for more details.
Support of other library branches - We provide additional funds in support of other library branches.
Library maintenance - We provide weekly gardening services.
Equipment purchases - We have purchased audio/visual equipment, blinds, patio furniture, and shelves for books.
---
Recent Articles and Press
Palisades Reads 2021

https://www.palipost.com/third-annual-palisades-reads-discusses-the-overstory/
https://palisadesnews.com/creative-writing-contest-happening-now-at-palisades-library/
2020 Creavtive Writing Contest
Palisades Reads: Inaugural Event on October 23 Will Feature Laura Diamond's 'Shelter Us' and a Panel
https://www.circlingthenews.com/palisades-reads-inaugural-event-on-october-23-will-feature-laura-diamonds-shelter-us-and-a-panel/
September 2019 issue of Mike Bonin's Neighborhoods First
Pacific Palisades Library Improvements On the Way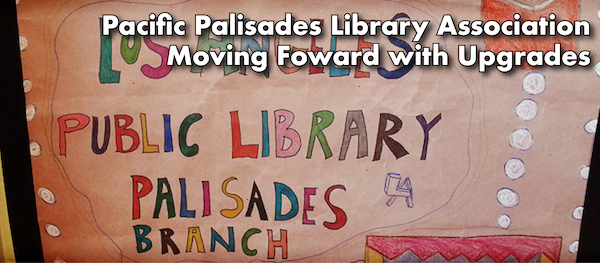 The City Council moved forward this month with an effort that will allow neighbors to improve the Palisades Branch Library on Alma Real Drive by adding a new bookstore to the property. In a unanimous vote, the council authorized the Pacific Palisades Library Association to convert a 1,100 square-foot outdoor area into an indoor space that will be used for a bookstore, which will help raise money for the library. The library improvements will benefit the entire community, and thanks to the generosity of the neighbors who support the PPLA, the work will not cost taxpayers a dime.
Summer Writing Contest Honors Youth Writers, Sponsored by the Friends of the Palisades Library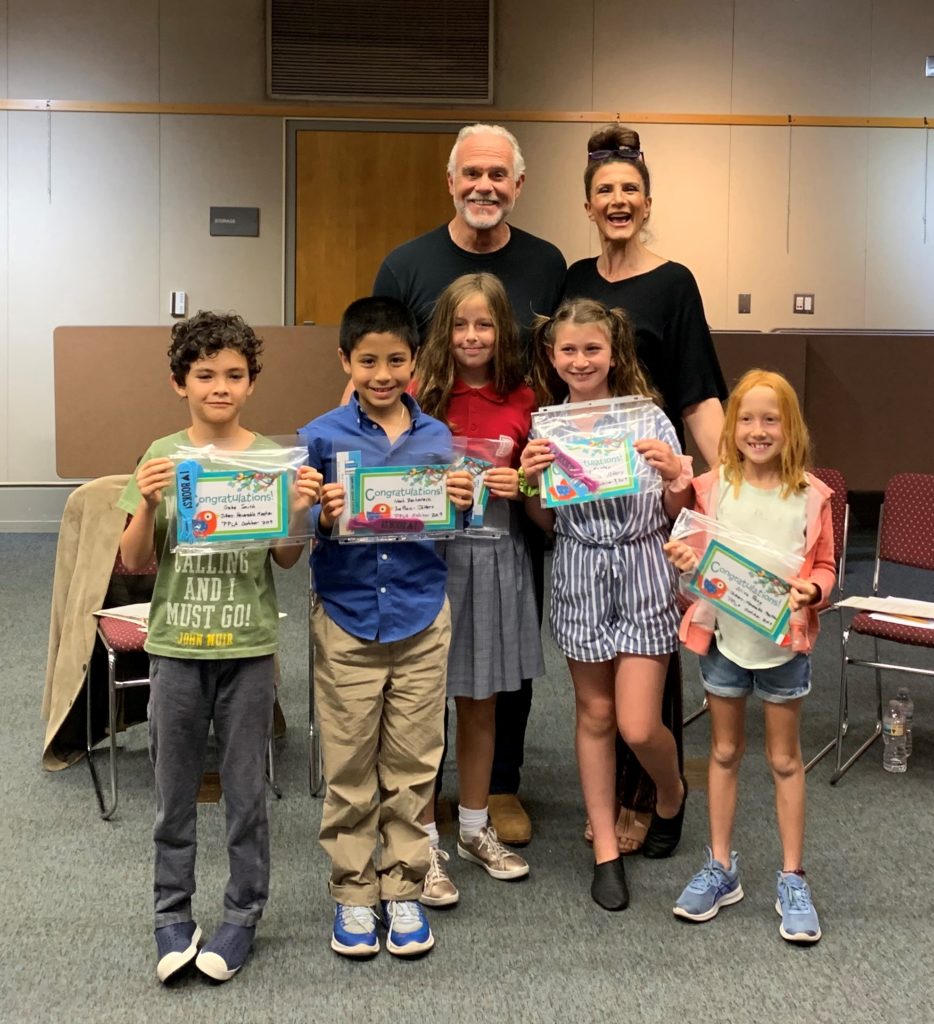 https://www.circlingthenews.com/summer-writing-contest-honors-youth-writers-sponsored-by-the-friends-of-the-palisades-library/
Dedicated 'Trash Team' Tackles Palisades Library's

https://www.circlingthenews.com/dedicated-trash-team-tackles-palisades-librarys/
---
Friends also sponsor children's events, holiday programs, and exhibits.