Palisades Branch Public Library
861 Alma Real Drive, Pacific Palisades, CA 90272
(310) 459-2754 telephone
(310) 454-3198 fax

Service Hours:
Monday, Wednesday, Friday: 10:30 AM - 430 PM
Tuesday, Thursday: 12:30 PM - 4:30 PM
Saturday: 10:00 AM - 430 PM
Sunday, Holidays: CLOSED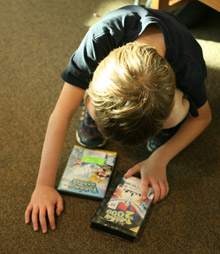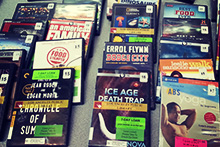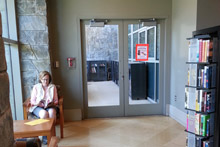 Friends Activities
Book Purchases - We provide funds for the purchase of books and to supplement the Branch's annual book budget.
Audio-Visual Collections - Friends purchase audio/visual materials. Over the years our collection of books on tape, CDs, DVDs and videos has grown considerably, to one of the best in the system.
Speaker programs - We present authors and speakers of interest to the community on a regular basis.

Musical programs - We host occasional music programs such as a program on the patio outside the library's community room where people danced to very lively Louisiana music performed by Bonne Musique Zydeco.
Book sales - Book sales are held several times a year.
Creative writing for youth and adults - Each year the Friends host creative writing contests for youth from first through twelfth grade and adults. Entries are judged by Friends members and prizes are awarded at a ceremony at the library. Click on Library Programs for more details.
Bibliofile - We publish a bi-annual membership newsletter of all of the Friends activities.
Support of inner city libraries - We provide additional funds in support of several inner city branches.
Library maintenance - Chryalis comes twice a week and we also provide gardening services every week.
Equipment purchases - We have purchased audio/visual equipment, blinds, patio furniture, and shelves for books.
Friends also sponsor children's events, holiday programs, and exhibits.