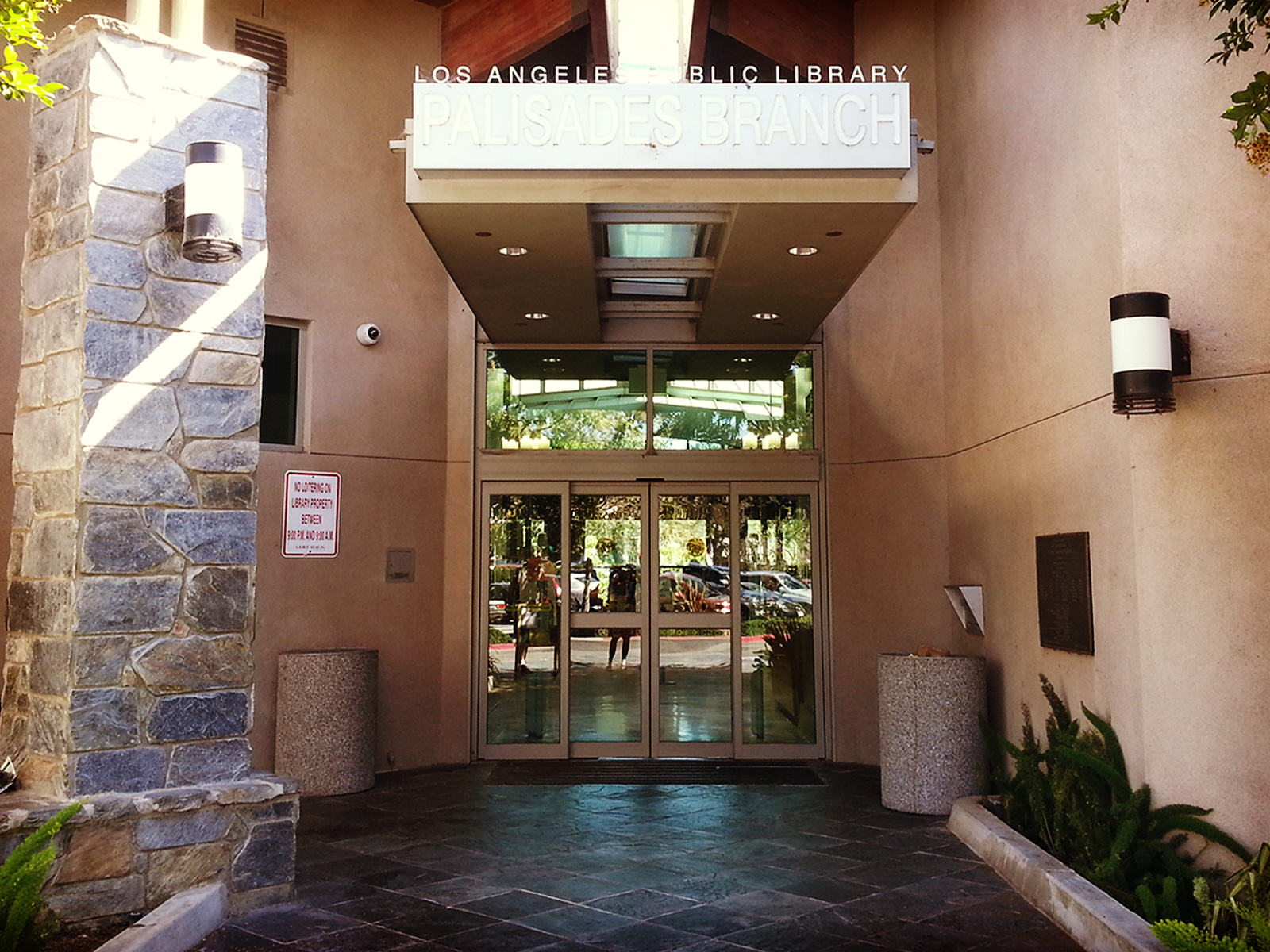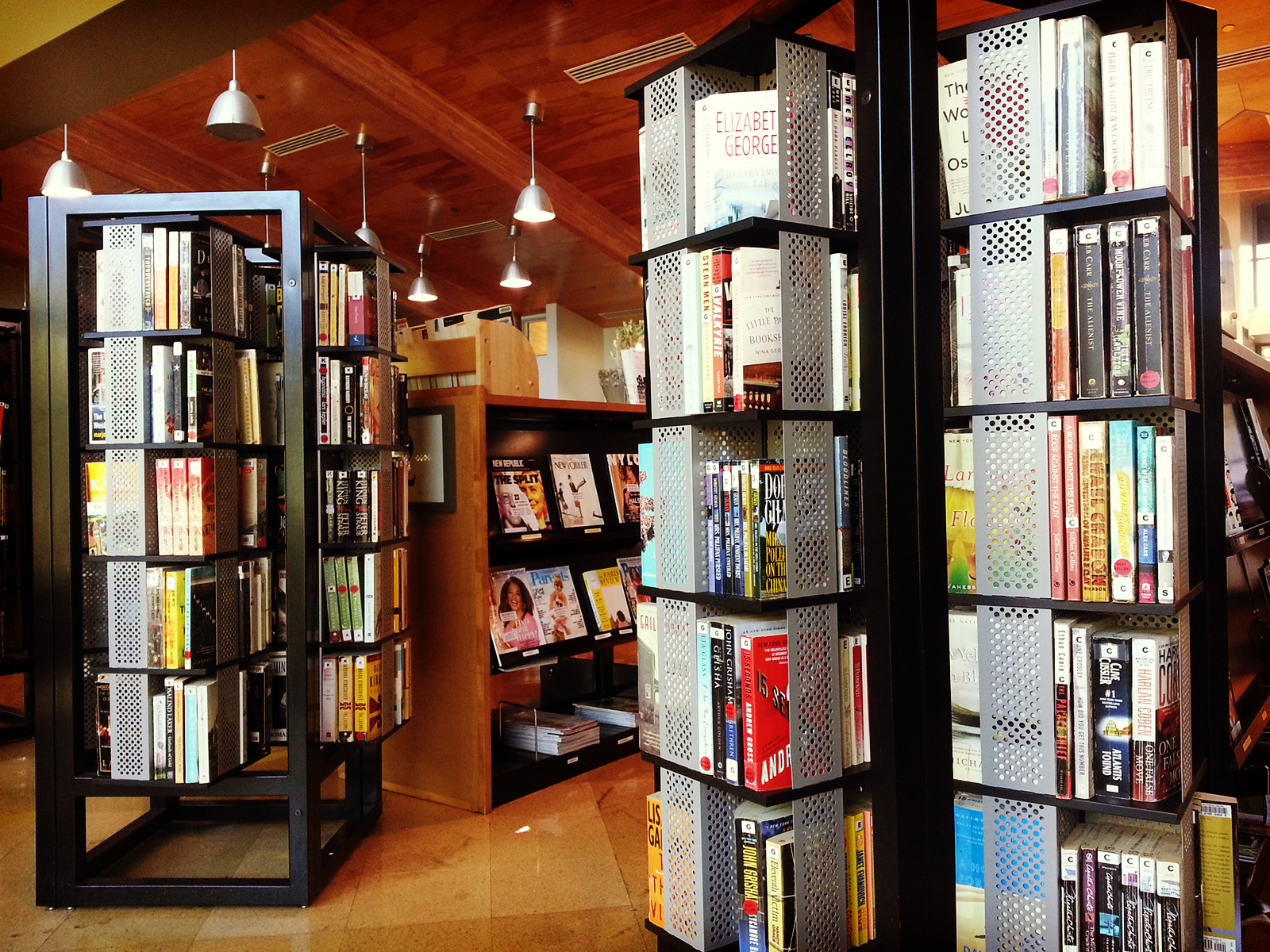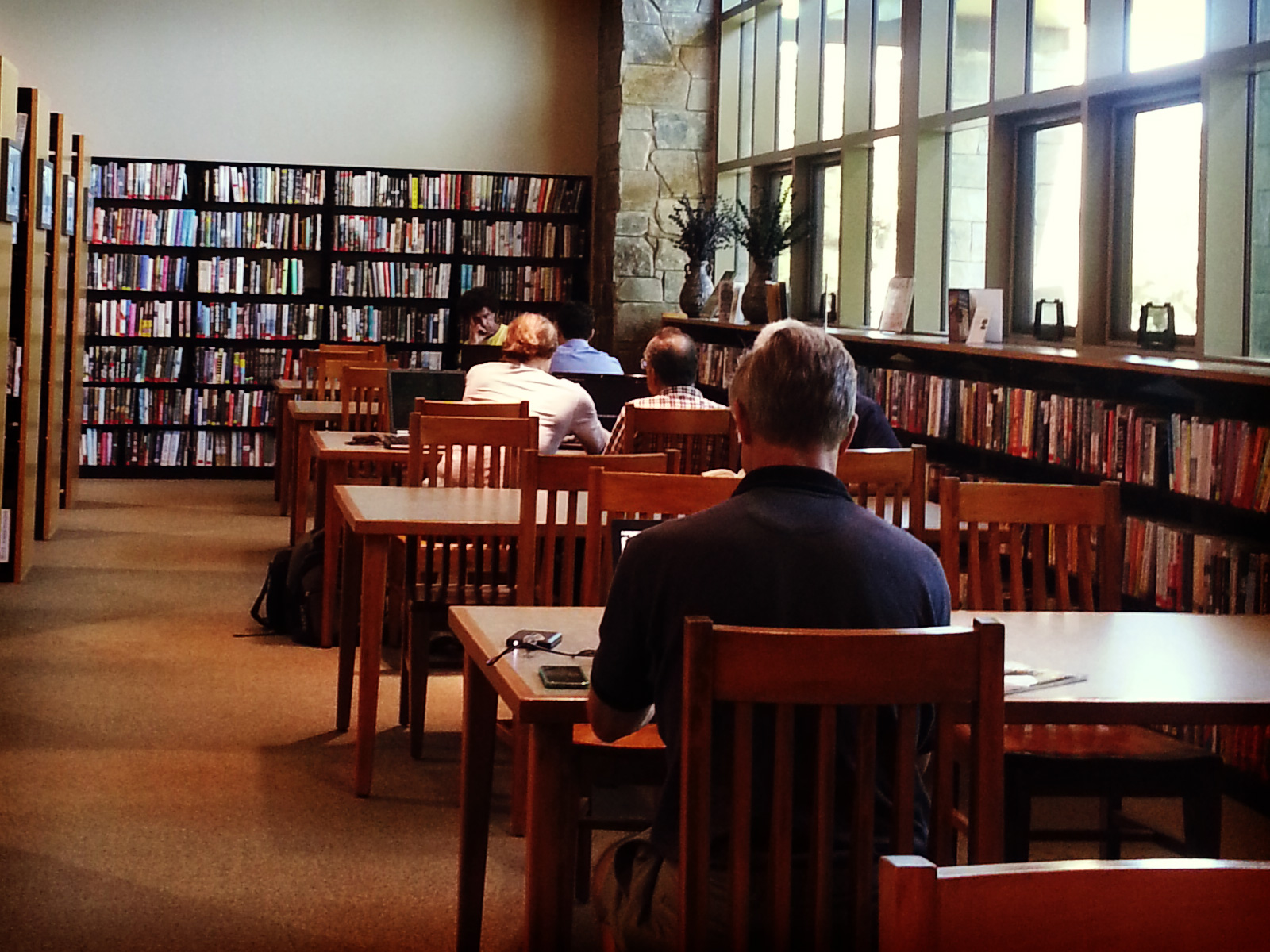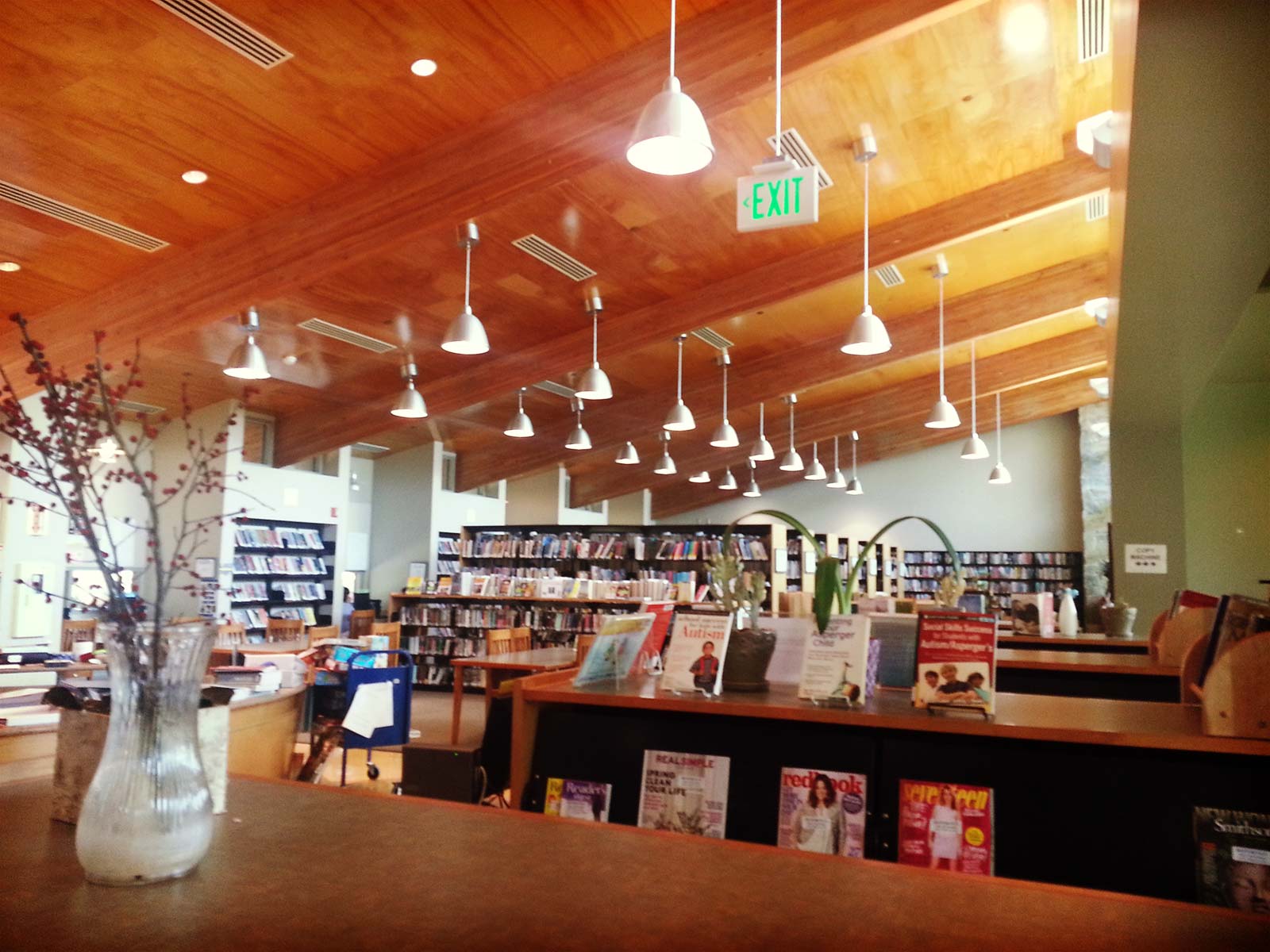 Over 50 Years of Service to the Community
Welcome to the Pacific Palisades Library Association (also known as the Friends of the Palisades Library) website. This is the place to find out about the Friends' activities, how to join the Friends, and how to support the Friends. This site also includes information provided by the librarians of the Palisades branch library regarding upcoming programs and activities.
Palisades Library Bookstore
Friends of the Palisades Library are very excited to announce that the Palisades Library Bookstore opened for business on July 1, 2014...more info
---
Announcements:

WELCOME BACK! THE BRANCH HAS REOPENED.
BOOK DONATIONS ARE NOT BEING ACCEPTED AT THIS TIME. 
THANK YOU FOR YOUR UNDERSTANDING.

Current branch hours are Monday-Saturday, noon - 5:30 p.m.
For COVID-19 information please visit https://www.lapl.org/reopening.




We are grateful for your support of our organization. Your membership dues help us fund many projects at the library. To join or renew please click on the JOIN button above.

Upcoming Friends Programs:
++++++++++++++++++++++++++++++++++++++++++++++++++++++++++++++++++++++++++++++++++++++++++++++++++++++++++++++++++++++
Summer 2021 Creative Writing
Contest Winners

Click here to read the winning entries
Scribblers
Grades 1 & 2

1st Place - Ocean Explorers - Dylan Tierney - UCLA Lab School
2nd Place - Fisherman Fight - William Vari - Carlthorp School
3rd Place - Simon Saves the World - Ella Kervin - Palisades Charter Elementary School


Jotters
Grades 3 & 4

(only two entries, no 3rd place)
1st Place - The Saviors - Hudson Marks - Seven Arrows
2nd Place - The Protectors of the Lost Books - Rohan Mukhopadhyay, Canyon Elementary School


Scrawlers
Grades 5 & 6

1st Place - Twosies - Riley Keston - Village School
2nd Place - Rip Tide - Gabriel Kromwyck - UCLA Lab School
3rd Place - Project Venus - Alexander Vari - Carlthorp School

Scribes
Grades 7 & 8

1st Place - The Canovernight - Audrey Smith - Paul Revere Charter Middle School
2nd Place - Alone - Rhys Grande - Viewpoint School
3rd Place - A Mouse Tail - James Corman - Mirman School

Authors
High School

1st Place - The Walls of Lillian Meyer's Room - Arrena Ruth Dorn - Brentwood School
2nd Place - Nightmares - Julia Musumeci - Palisades Charter High School
3rd Place - Honey Bees - Parker Keston - Archer School for Girls
For more details see Library Programs