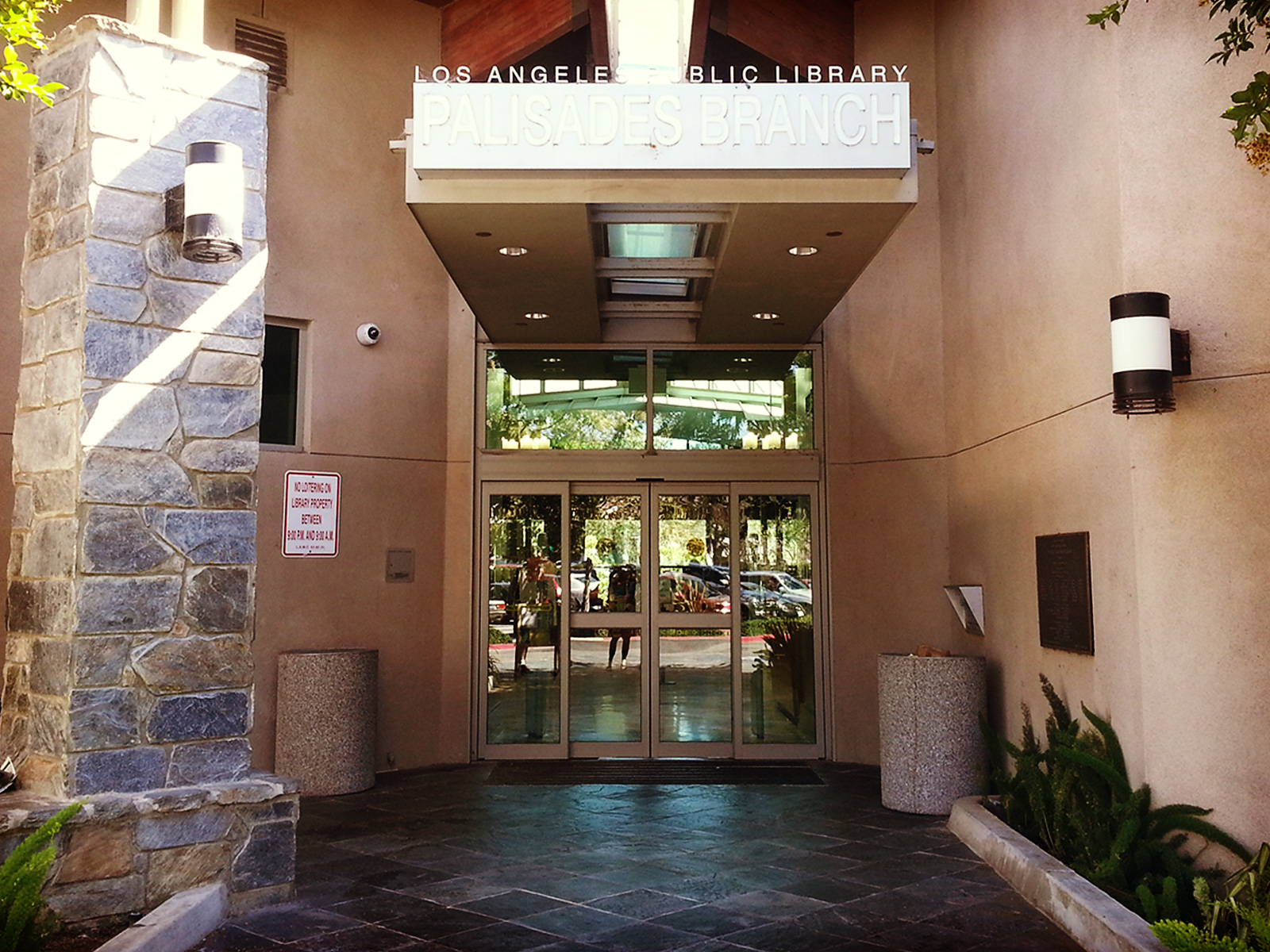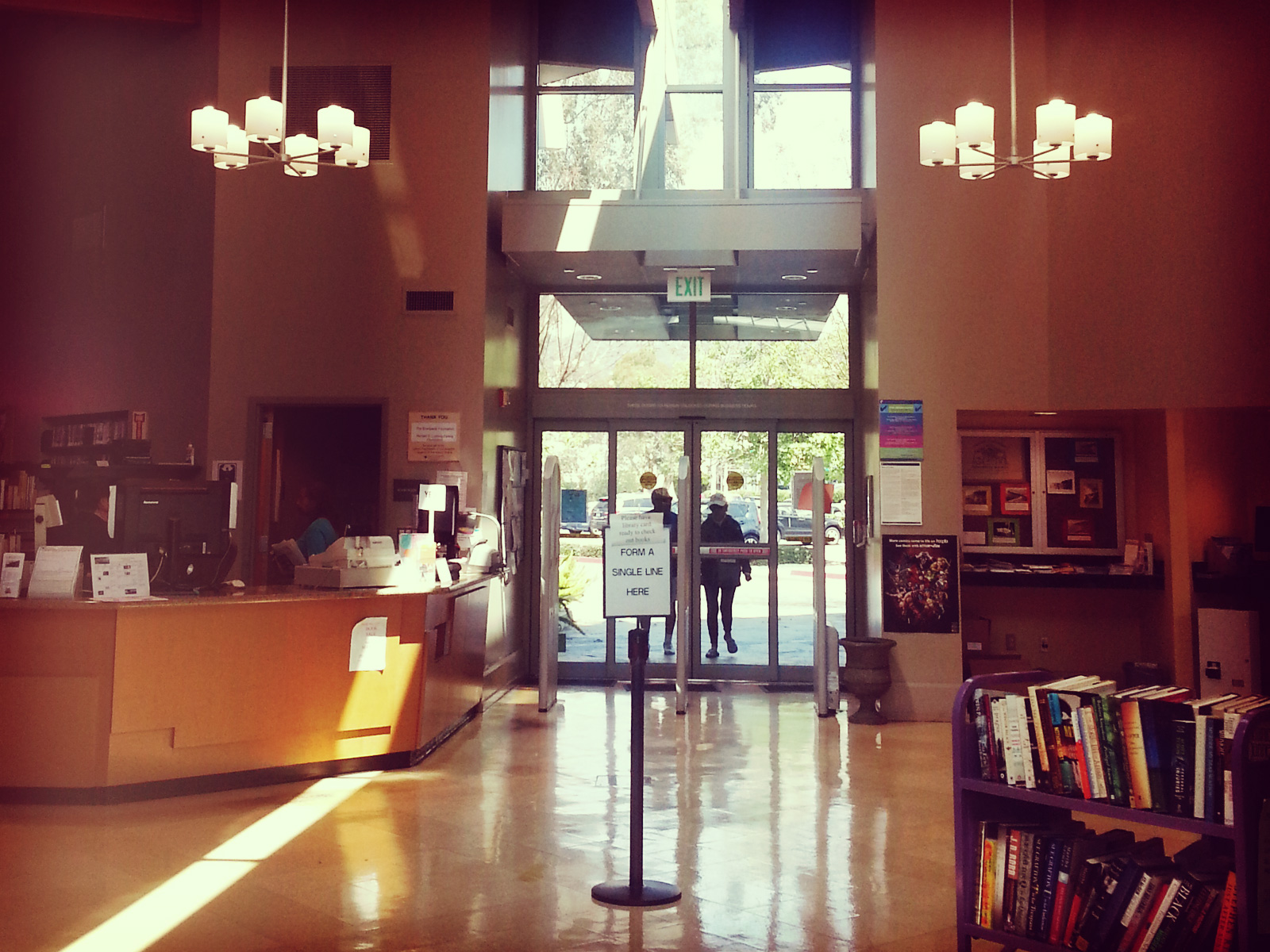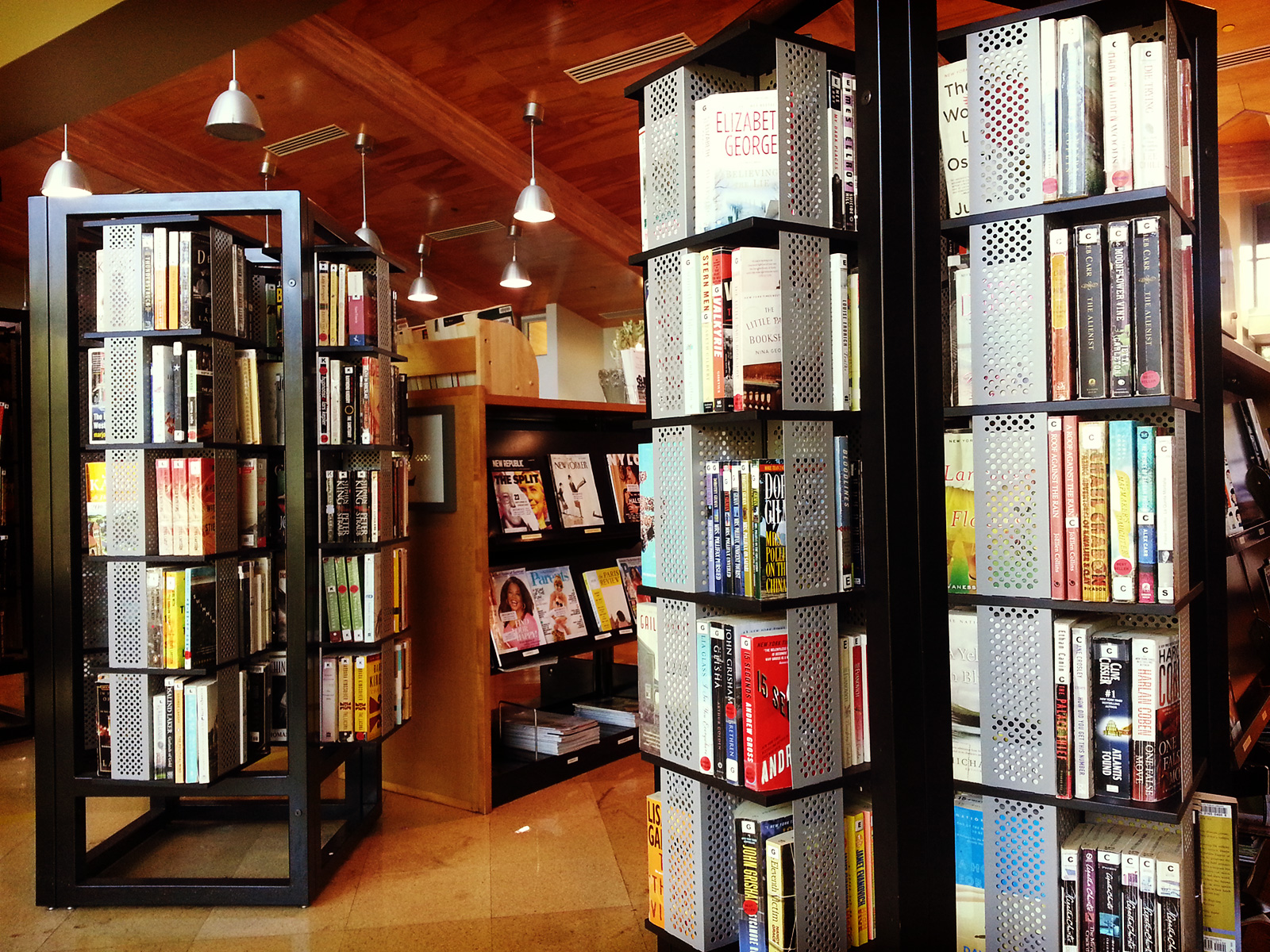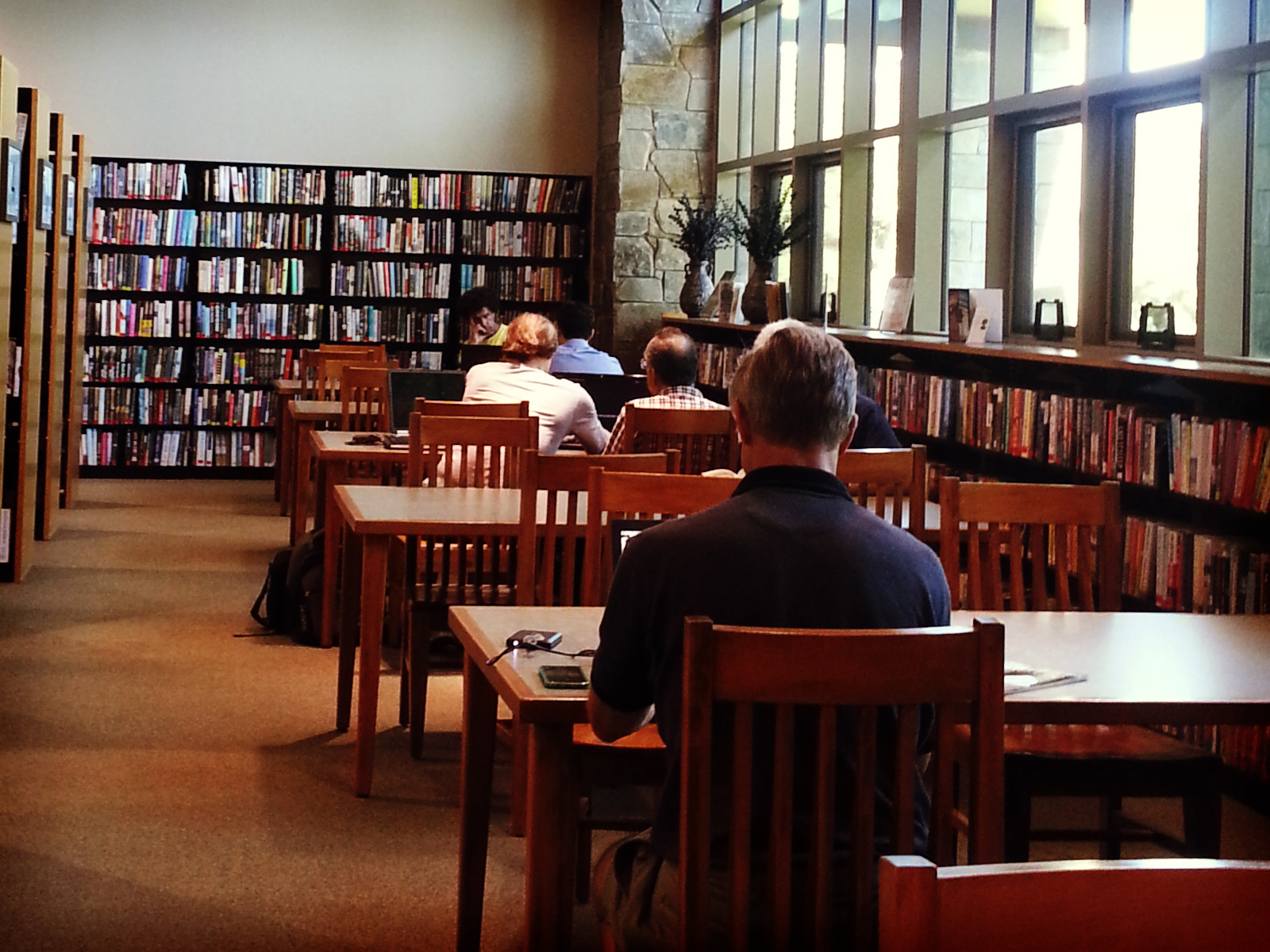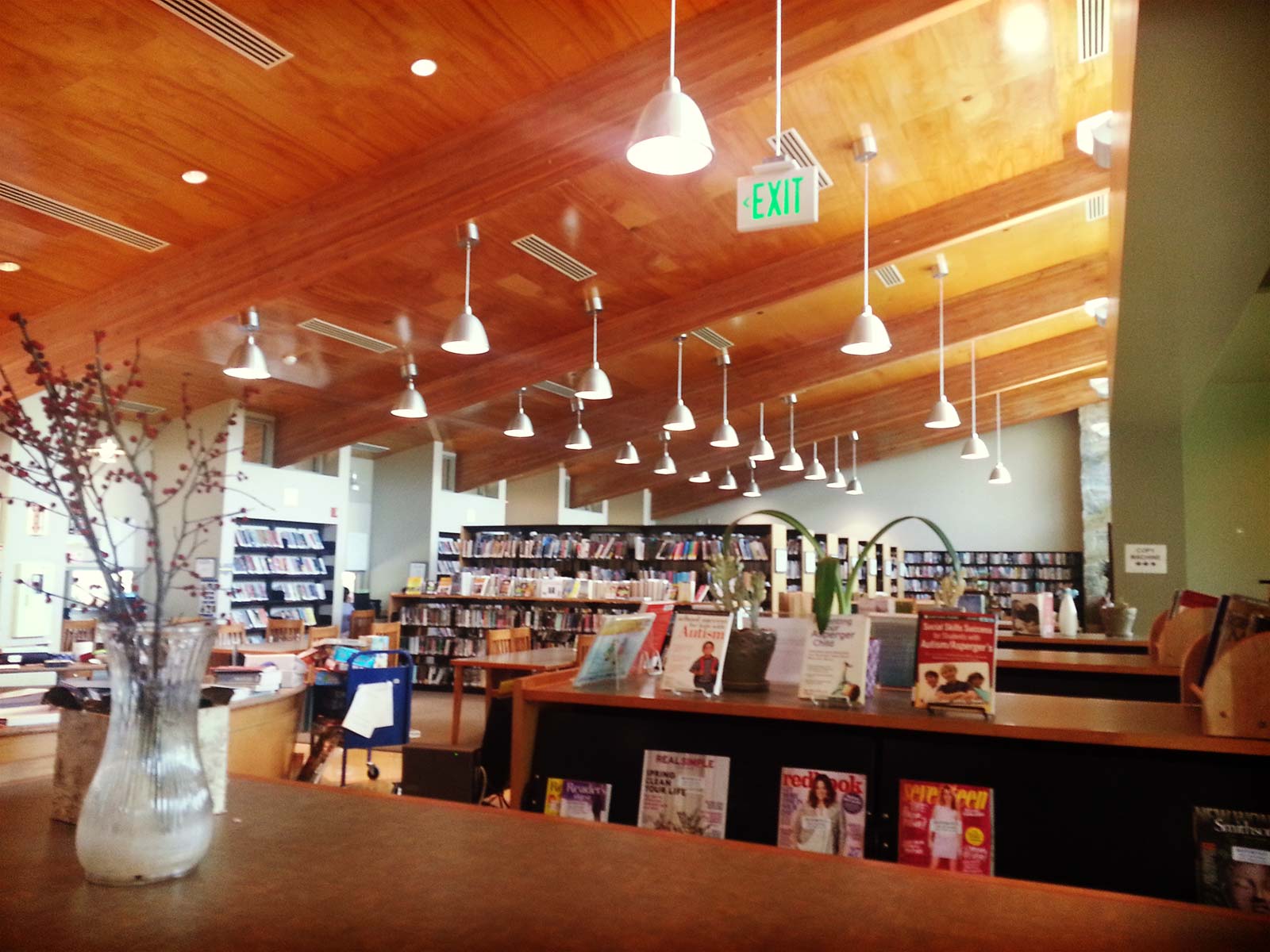 Over 50 Years of Service to the Community
Welcome to the Pacific Palisades Library Association (also known as the Friends of the Palisades Library) website. This is the place to find out about the Friends' activities, how to join the Friends, and how to support the Friends. This site also includes information provided by the librarians of the Palisades branch library regarding upcoming programs and activities.
Palisades Library Bookstore
Friends of the Palisades Library are very excited to announce that the Palisades Library Bookstore opened for business on July 1, 2014...more info
---
Upcoming Friends Programs:
AUTHOR SERIES
Douglas and Susan Segal
Speaking at the
Palisades Branch Library
Wednesday, October 24
6:30 p.m.
This inspiring and heartwarming book underlines the importance of faith and love in the face of trauma."
Publishers Weekly
The Friends of the Palisades Library is pleased to present Palisadians Douglas and Susan Segal. "Struck" is a memoir written by Doug after his wife, Susan, and their daughter were involved in a head-on collision with a Los Angeles City bus. Doug, an award-winning writer and producer, chronicles the journey his family, friends and community traveled together to survive and heal in his book. Susan will provide perspective on her survival and recovery. Admission is free.
2018 Summer Creative Writing Contest
THEME: CHOCOLATE, VANILLA, & STRAWBERRY
Congratulations to our Winners!
Click the links below to view the stories.

Scribblers (1st and 2nd grade)
1st place tie - Danger: Ice Cream by Noah Benharash (Palisades)
1st place tie - Kaboom by Riley Keston (Marquez)
2nd place - The Best Birthday by Gabe Smith (Canyon)
3rd place - Spy Cream by Hudson Marks (Marquez)
Jotters (3rd and 4th grade)
1st place - The Cold Case by Oliver O'Donnell (Palisades)
2nd place - Atlantis by James Marks (Marquez)
Scrawlers (5th and 6th grade)
1st place - Middle School by Parker Keston (Archer)
2nd place - Neapolitan Ridge by Hannah Benharash (Palisades)
3rd place - The Ice Cream Detectives by Justine Gustman (Seven Arrows)
Scribes (7th and 8th grade)
1st place - A "Classic" Friendship by Alana Kamins (Brentwood)
2nd place - Neapolitan Ice Cream by Elsa O'Donnell (Paul Revere)
3rd place - A Big Small Dream by Lexie Palmer (Calvary)
Authors (high school)
1st place - Nicknames by Sydney Forrester (Windward)
2nd place - Making a Sweet Life by Claire Wiegand (Harvard Westlake)
3rd place - Dear Charlie by Mirabelle Weinbach (Brentwood)
Wordsmiths (adults)
1st place - Chocolate, Vanilla, Strawberry: A Meditation by Patrice Conlin
2nd place - Chocolate, Vanilla & Strawberry by Courtney Hobson
3rd place - Great Grandparents by Sue Pascoe
**************************************************************************
Library Book Group

The book group meets every other month on Tuesdays at 1:30 p.m. The group is self-directed.

Tuesday, September 25

A Woman in Berlin: Eight Weeks in the Conquered City: A Diary

by Anonymous
For more details see Library Programs