Palisades Branch Public Library
861 Alma Real Drive, Pacific Palisades, CA 90272
(310) 459-2754 telephone

For COVID-19 information please visit https://www.lapl.org/reopening.
Library Hours:
Noon to 5:30 p.m, Monday through Saturday.
Telephone reference hours will be from 10 a.m. to Noon.
These hours will remain in effect until February 12, 2022
Sun: Closed

Los Angeles Public Library Palisades Branch website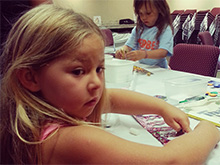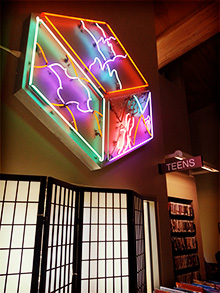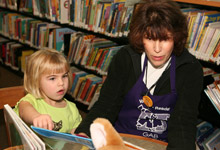 Library Programs
Upcoming Library Programs:
++++++++++++++++++++++++++++++++++++++++++++++++++++++++++++++++++++++++++++++++++++++++++++++++++++++++++++++++++++++
Summer 2021 Creative Writing
Contest Winners

Click here to read the winning entries
Scribblers
Grades 1 & 2

1st Place - Ocean Explorers - Dylan Tierney - UCLA Lab School
2nd Place - Fisherman Fight - William Vari - Carlthorp School
3rd Place - Simon Saves the World - Ella Kervin - Palisades Charter Elementary School


Jotters
Grades 3 & 4

(only two entries, no 3rd place)
1st Place - The Saviors - Hudson Marks - Seven Arrows
2nd Place - The Protectors of the Lost Books - Rohan Mukhopadhyay, Canyon Elementary School


Scrawlers
Grades 5 & 6

1st Place - Twosies - Riley Keston - Village School
2nd Place - Rip Tide - Gabriel Kromwyck - UCLA Lab School
3rd Place - Project Venus - Alexander Vari - Carlthorp School

Scribes
Grades 7 & 8

1st Place - The Canovernight - Audrey Smith - Paul Revere Charter Middle School
2nd Place - Alone - Rhys Grande - Viewpoint School
3rd Place - A Mouse Tail - James Corman - Mirman School

Authors
High School

1st Place - The Walls of Lillian Meyer's Room - Arrena Ruth Dorn - Brentwood School
2nd Place - Nightmares - Julia Musumeci - Palisades Charter High School
3rd Place - Honey Bees - Parker Keston - Archer School for Girls
---

Ongoing Library Programs:
BABY AND TODDLER STORYTIME Due to the structure of this storytime, please show courtesy by being on time! Lap-sit (or not!) storytime for babies and toddlers and their grown-ups to share together. One child, one lap, please. For ages under 36 months.

FAMILY STORYTIME Suggested for ages 3 and up. Stories, fingerplays, rhymes: building reading skills while having fun!
MINDFULNESS MEDITATION Wednesdays from 6:00-6:30 p.m. starting June 26. We invite you to enjoy a pause in the day to refresh yourself by simply sitting and paying attention to your senses, thoughts and feelings. Learn about Mindfulness and how it may relieve stress in your life. Stay for 5 minutes or the entire 30-minute session. Presented by Natalie Bell, Mindful Wellness consultant.
MOVIES are shown at the Library on Saturdays twice a month at 1:00 p.m. Light refreshments will be provided. Please bring a sweater or jacket as the room can be cool!
ALL EVENTS ARE FREE TO THE PUBLIC. ADA ACCOMODATIONS UPON REQUEST. FOR MORE INFORMATION CALL 310-459-2754.
Please click on the link to the Los Angeles Public Library Palisades Branch website for upcoming library programs:

http://www.lapl.org/branches/Branch.php?bID=15