Palisades Branch Public Library
861 Alma Real Drive, Pacific Palisades, CA 90272
(310) 459-2754 telephone

Currently closed due to Covid-19
Library Hours:
Mon: 10:00 AM - 8:00 PM
Tues: 12:00 PM - 8:00 PM
Weds: 10:00 AM - 8:00 PM
Thurs: 12:00 PM - 8:00 PM
Fri: 9:30 AM - 5:30 PM
Sat: 9:30 AM - 5:30 PM
Sun: Closed

Los Angeles Public Library Palisades Branch website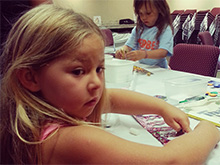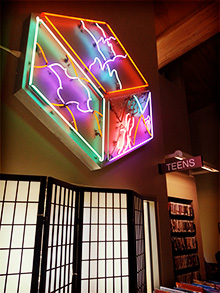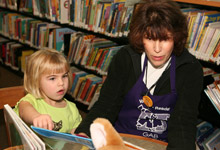 Palisades Reads
A community-wide book club to foster connections,
spark conversations, and celebrate reading
Dear Palisades Community,
In these times of isolation, the Friends of the Library invite you to connect via books! As we look forward to Palisades Reads in Fall 2020, we seek book nominations for Palisades Reads Fall 2020 events. What book(s) would YOU like to read and discuss? What authors would you like to hear from? (So far our committee has received nominations of The Library Book by Susan Orlean and The Overstory by Richard Powers.)
Send book nominations to friends@friendsofthelibrary.org, with a brief reason for your recommendation. We will announce the selections in the coming weeks. All genres are welcome -- fiction, non-fiction, memoir. If there are several books with lots of support, we can schedule a series of virtual book clubs in the months leading up to the main event.
Also, please let us know if you'd like to join our committee or The Friends of the Library. We welcome you!
Thank you, and stay healthy,
Laura Diamond, Corinne Bourdeau, Gloria Nakamura and Laura Schneider
All events at Palisades Branch Library Community Room
861 Alma Real Drive, Pacific Palisades, CA 90272
---