Pacific Palisades Library Association
Pacific Palisades Library Association
Friends of the Palisades Branch Library
Over 50 years of service to the community
Welcome to the Pacific Palisades Library Association (also known as the Friends of the Library) website. This is the place to find out about the Friends' activities, how to join the Friends, and how to support the Friends. This site also includes information provided by the librarians of the Palisades branch library regarding upcoming programs and activities.
Palisades Library Bookstore
Friends of the Palisades Library are very excited to announce that the Palisades Library Bookstore opened for business on July 1, 2014...more info
---
Upcoming Friends Programs:
Book Club with Judith Palarz
My Brilliant Friend

Tuesday, July 12, noon - 1:30 pm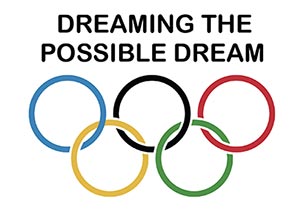 2016 Children's Summer Creative Writing Contest Theme:
Dream the Possible Dream
Details and entry form available by clicking here.
2015 Children's Summer Creative Writing Contest Theme : Rockin', Rhythms and Rhymes

WINNERS 2015
Scribblers (First and Second Grades)
1st Place - The Dance Contest by Audrey Yael Smith (Canyon)
2nd Place - The Rock N' Roll Singing Contest by Hanna Shin (Calvary)
No 3rd Place

Jotters (Third and Fourth Grades)
1st Place - Rockin, Rhythm and Rhyme by a Musical Third Grader by Parker Keston (Marquez)
2nd Place - The Magic Rhyming Spell by Julie Kassin (Marquez)
3rd Place - A Sharp: The Violin With It's Own Personality by Ilianna Brett (Marquez)

Scrawlers (Fifth and Sixth Grades)
1st Place - An Unexpected Friendship by Sydney Forrester (Seven Arrows)
2nd Place - Rhythm's Colors by Elsa O'Donnell (Palisades)
3rd Place - The Rhyme Book by Alana Kamins (Brentwood School)

Scribes (Seventh and Eighth Grades)
1st Place - Jazzy Bellies by Joshua Kamins (Brentwood School)
2nd Place - Sounds of the Concert by Clara Green (Paul Revere)
3rd Place - Rhyme and Reason by Becca Whitaker (Paul Revere)

Authors (High School)
1st Place - Whistling by Lillian Steinberg (Brentwood School)
2nd Place - Rhythm of the World by Selby Kia (Notre Dame Academy)
3rd Place - Do You Believe in Magic? by Sarah Enayati (Le Lycee Francais)
For more details see Library Programs