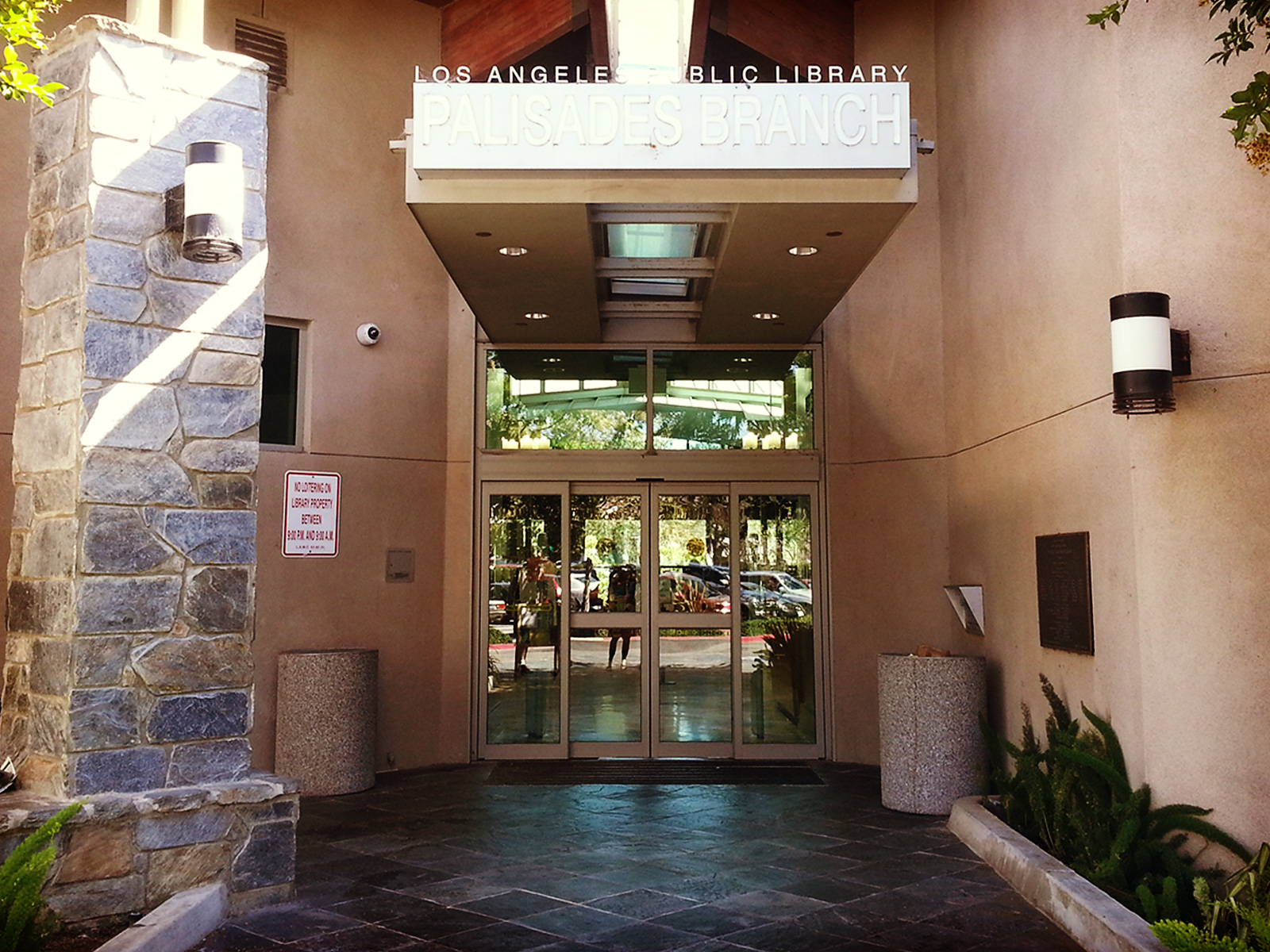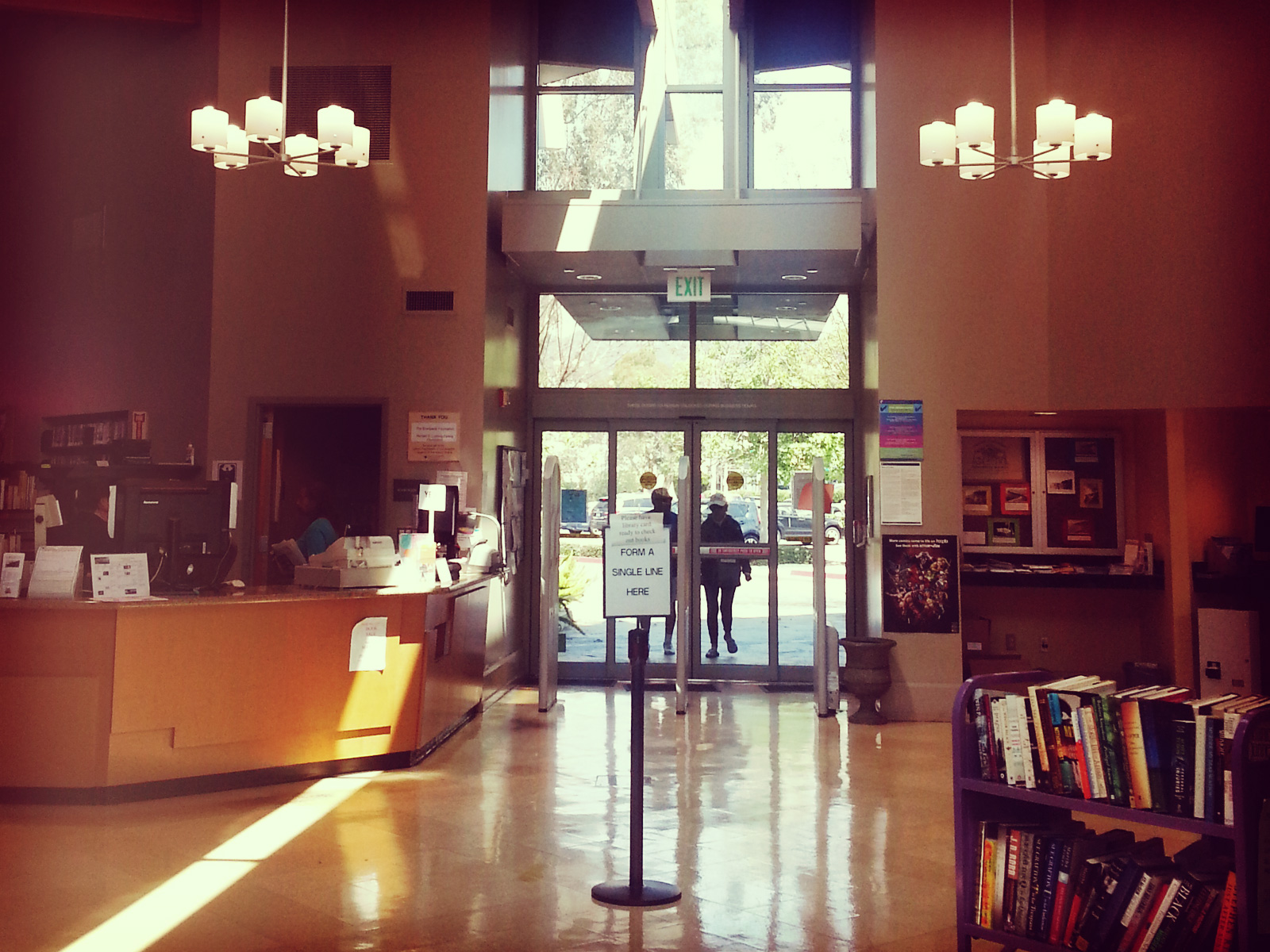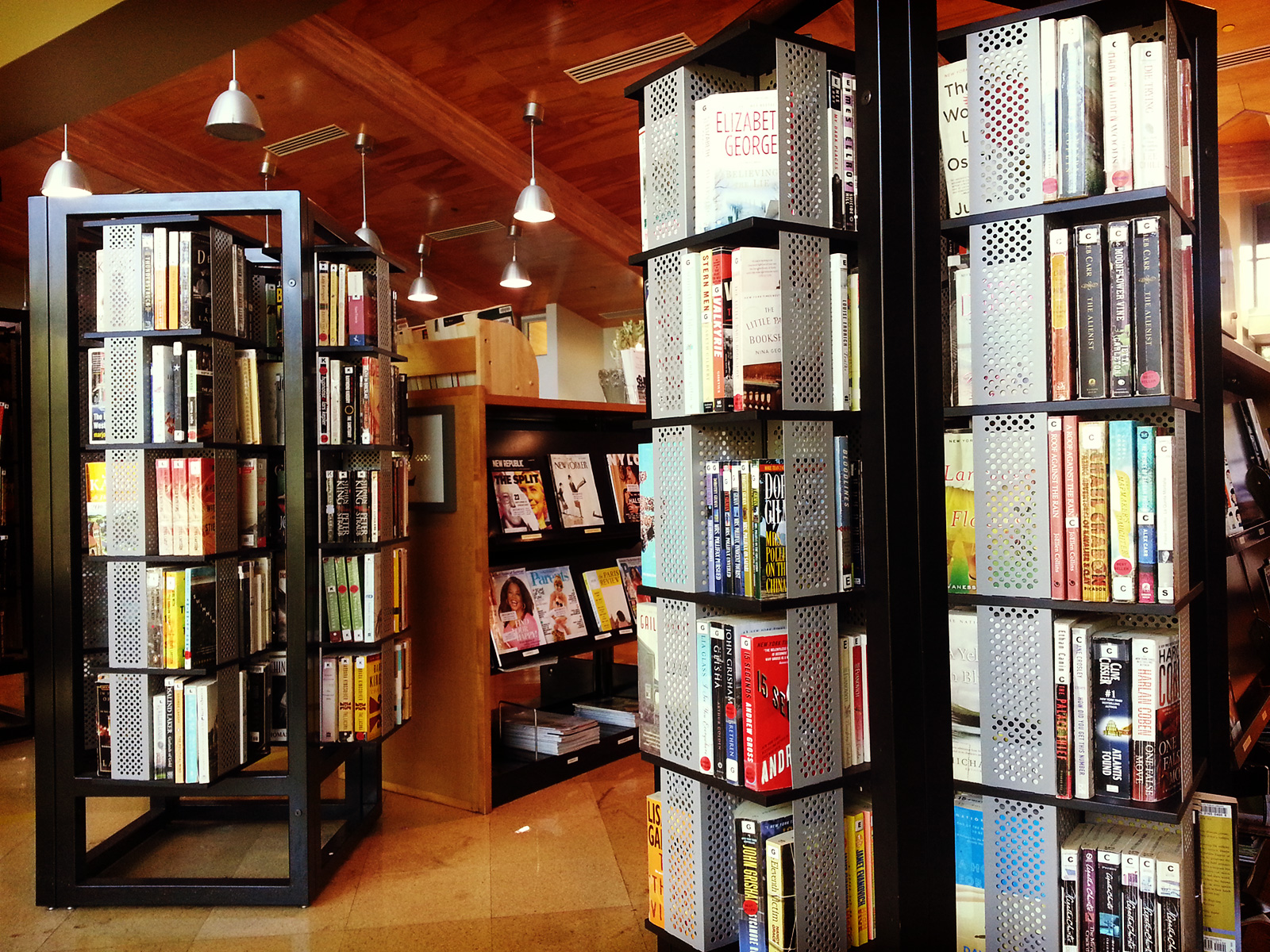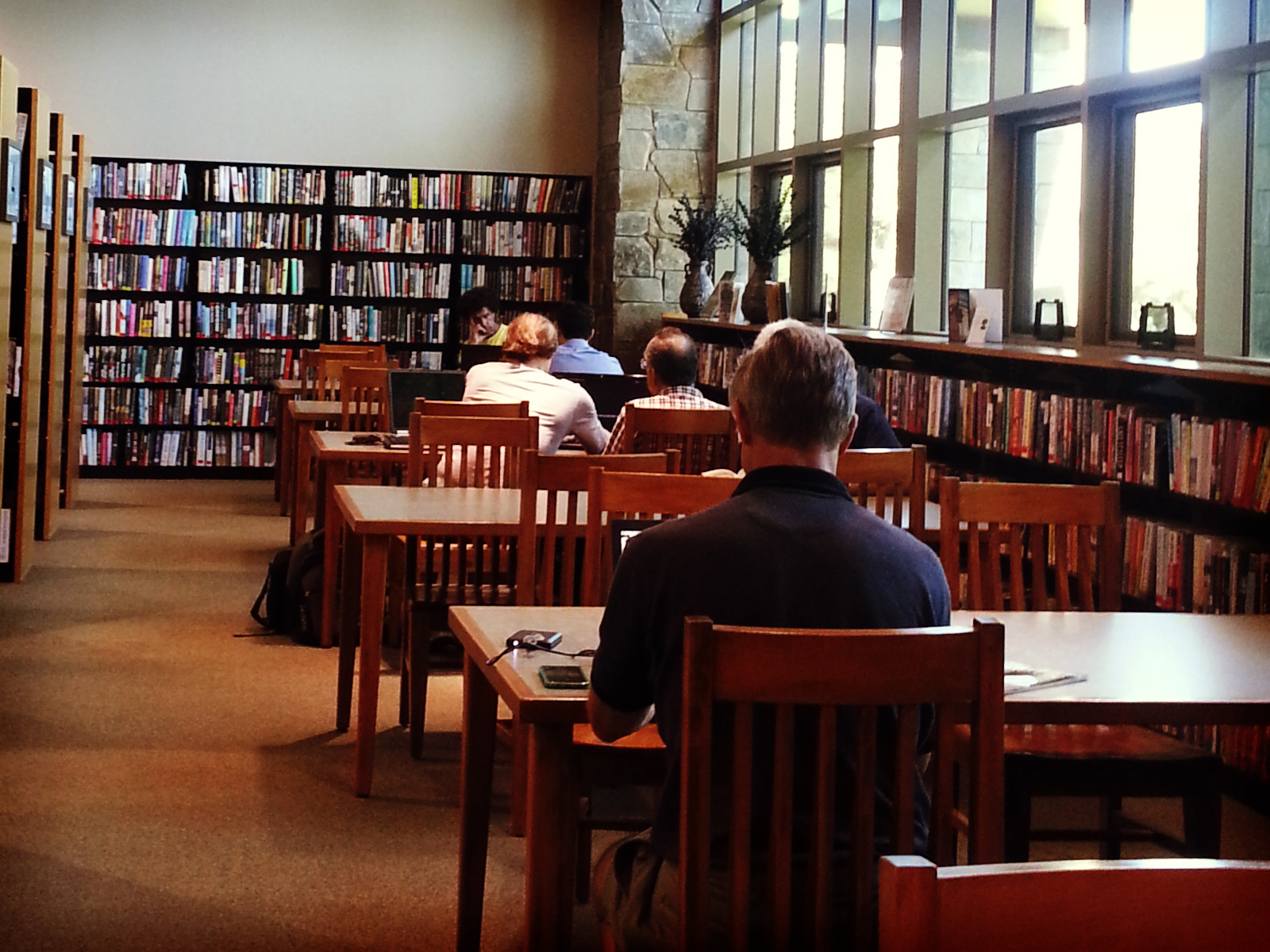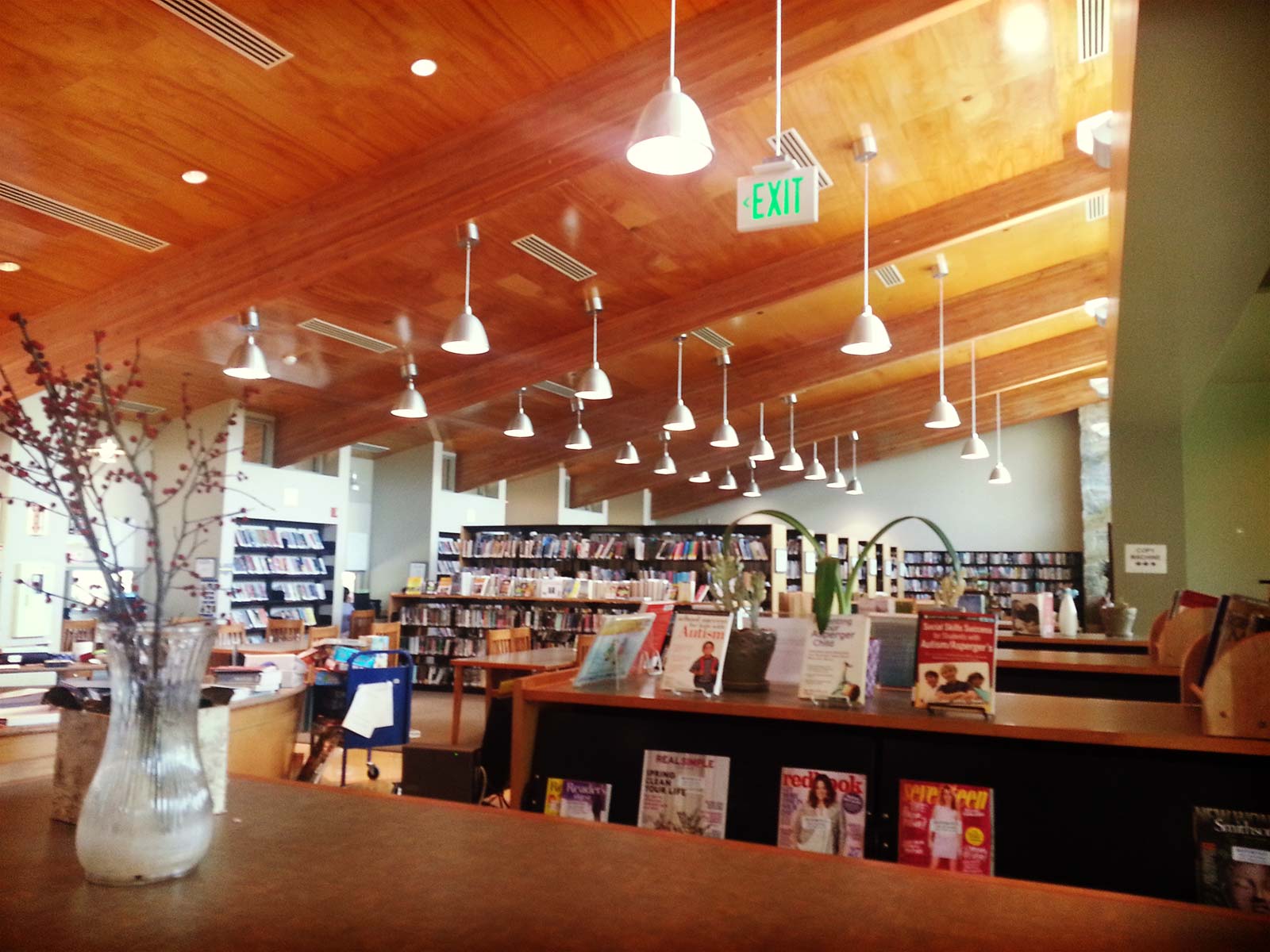 Over 50 Years of Service to the Community
Welcome to the Pacific Palisades Library Association (also known as the Friends of the Palisades Library) website. This is the place to find out about the Friends' activities, how to join the Friends, and how to support the Friends. This site also includes information provided by the librarians of the Palisades branch library regarding upcoming programs and activities.
Palisades Library Bookstore
Friends of the Palisades Library are very excited to announce that the Palisades Library Bookstore opened for business on July 1, 2014...more info
---
Announcements:
Upcoming Friends Programs:

"Palisades Reads"
October 23 - November 13, 2019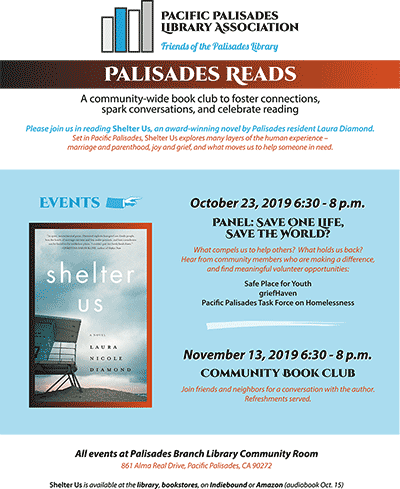 ******************


CHILDREN'S SUMMER WRITING CONTEST
WINNERS 2019

Scribblers (Gr 1 & 2)

1st Place - Finding His Way Home by Hudson Marks (Marquez)

Jotters (Gr 3 & 4)

1st Place - Red, What and Blue by Riley Keston (Marquez)
2nd Place - The New Girl in the Palisades by Alexis Levine (Brentwood)
3rd Place - The Great Big Science Project by Noah Benharash (Palisades)

Honorable Mentions

Behind the Scenes at Inceville by Olive Boog (Marquez)
The Great Treasure Hunt by Gabe Smith (Canyon)

Scrawlers (Gr 5 & 6)

1st Place - From the Mountains to the Sea: A Swallow's Story by Audrey Smith (Paul Revere)
2nd Place - What Lurks Beneath...Palisades Village by James Marks (Marquez)

Scribes (Gr 7 & 8)

1st Place - The Adventures of Pearl Dragon by Parker Keston (Archer)
2nd Place - Truesky by Ellery Preven (Paul Revere)

Authors (High School)

1st Place Tie - Palisades 1542 by Sydney Forrester (Windward)
1st Place Tie - Taking Steps on Sunset by Maya Doyle (Harvard-Westlake)



For more details see Library Programs